Sydney man becomes first to beat viral big burger challenge at Hunter Valley pub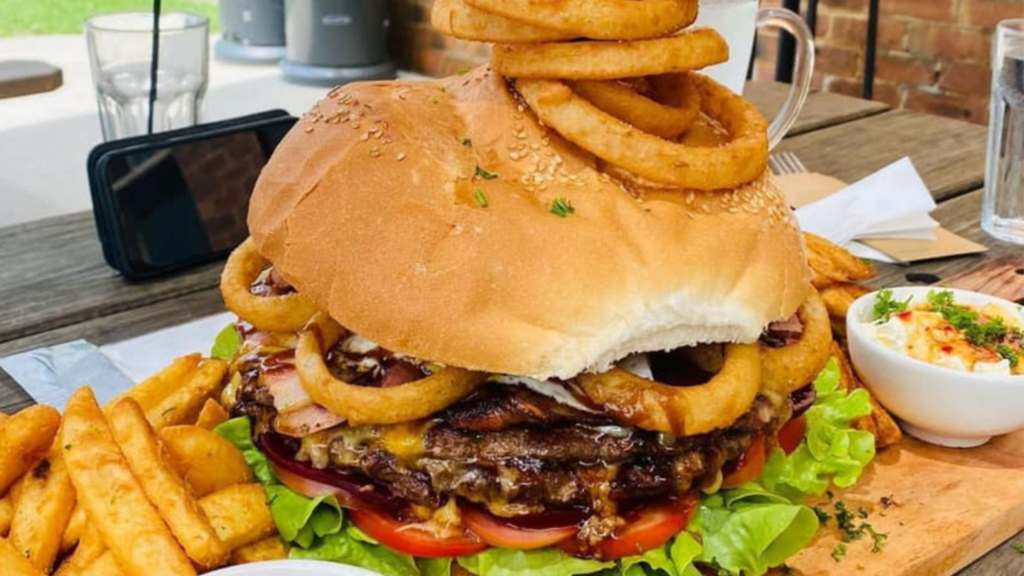 It's the Aussie food conquest that has sent all challengers packing.
There have been 55 big talkers to take on the Khartoum Hotel Burger Challenge – to eat a monster 5kg burger and sides within 30 minutes – but all have failed.
Watch the video above
"I'd have to say 90 per cent of people who have tried it get to about the 20 minute mark and that's it, they hit the wall," hotel owner Ray Prescott told 7NEWS.com.au.
"A few went the full 30 minutes but didn't get it down".
Until now.