Hometown pride goes more than skin deep with QUEANBEYAN tattoo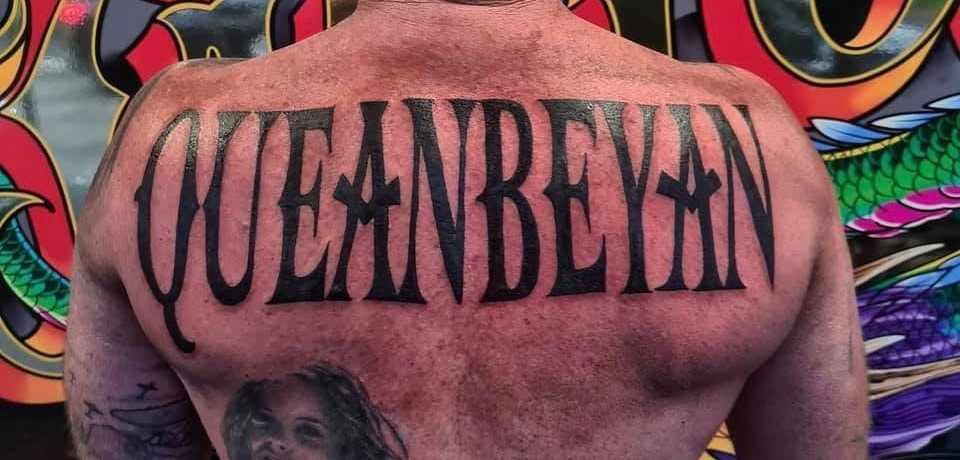 Three hours into getting his beloved town tattooed across his back, Scott Jeffery said the pain overtook the pleasure of having QUEANBEYAN emblazoned across his back.
The proud owner of the now-famous tattoo wasn't even born in Queanbeyan, but after living there on and off for about 25 years, he says his love for the town is more than skin deep.
"I'm a pretty patriotic kind of bloke," Scott tells Region Media. "I wanted this tattoo to be big because Queanbeyan is my blood and now it's on my back.
"I just love Queanbeyan, and the people I've grown up with here is what resonates most with me. It's a…